So, I don't actually have a recipe to showcase today...
I wanted to do something in honor of the 4th, but since that's a few days away, I figured I'd show you some recipes I'm interested in, as well as the one I plan on making.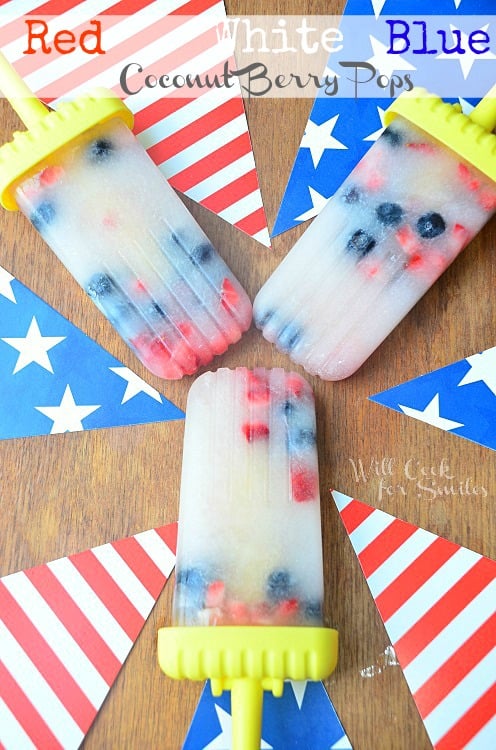 I'm loving that a lot of the Red White and Blue feature are actually fruit!
It's great when my kids eat, but it's a bonus when it's actually something great for them.
I actually bought ingredients to prepare the Red White and Blue parfaits, item 7-and I know they will be a huge hit because who doesn't love fruit and whipped cream???
It has been sweltering here in NY and those popsicles look divine right about now!
And who doesn't love a free printable?