My Favorite things...Newborn edition GIVEAWAY!!!!!
Updated: In order to participate in the giveaway, follow my blog, comment which newborn gift you love, and LIKE Sweet Kev on Facebook


Some of you may recall that I became an Auntie about six weeks ago.
Some of you may remember the comment my aunt wrote about being an aunt: it's very important business.
Important business indeed!
I wanted to welcome my niece with all of my favorite things!
It's like Oprah up in here...
Let me just start out by stating that my gifts are always personalized. I love personalize items, yet I realize that isn't always the most economical, so I don't typically buy personalized items for myself, but I love to give personalized items to others because, well, I love personalized items!
Not only am I going to showcase what I got for her, some of the items are up for grabs!
Just follow along on my sidebar, and comment which is your favorite newborn item, and you'll be entered!
The giveaway ends next Wednesday at midnight, 6/26.
For starters, I would need a vehicle to contain all of these spectacular items
I wouldn't mind one for a new diaper bag...
These burp cloths have become a staple newborn gift, and everyone raves about them! I cannot wait to place an order for myself once this baby makes it's appearance!
I won't even bother attempting to highlight some of her pieces, because-I want to show you the whole shop.
Check it out for yourself!
Magaby's will be giving away a bib and burp cloth set, check 'em out...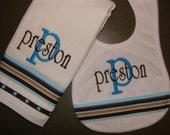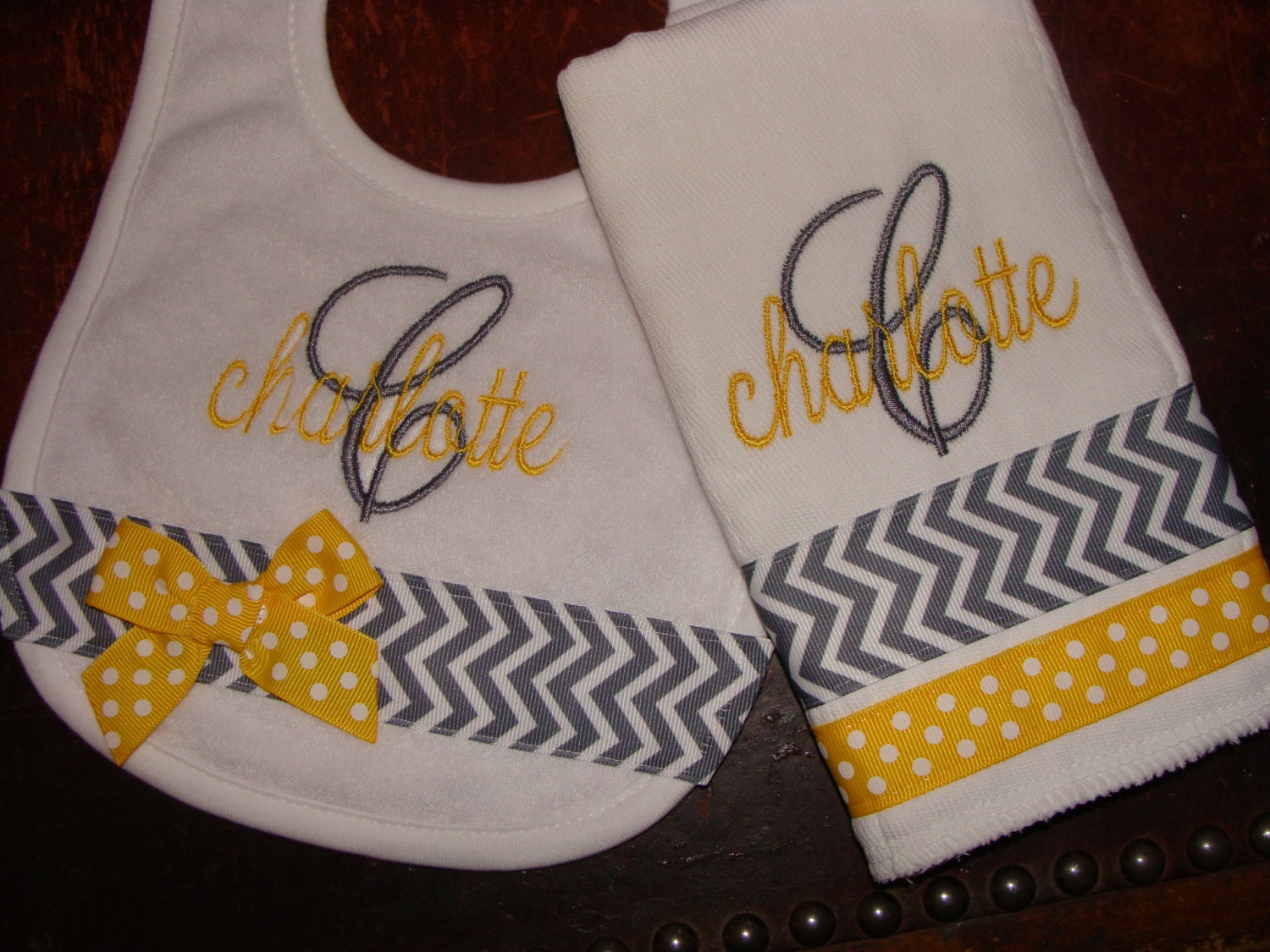 Now, in case the spit up just cannot be contained with these burp cloths-I know, the thought of cleaning spit up with these adorable cloths is horrifying...then maybe the little one needs a bath and will dry off with her own personalized towel
When my niece gets to be a few months older, I know she'll totally enjoy eating her rice cereal from her very own personalized spoons made by Sweet Kev
Sweet Kev can be found under that name on Facebook. Not only does she sell embellished silverware and serving pieces, she also sells awesome dessert items
Need I say more? I can't wait to throw my next birthday party-now Dovy just has to decide between Elmo and Micky Mouse...
Sweet Kev will be giving away a set of personalized spoons!
My sister-in-law is in medical school, so of course this was a no-brainer
I saw this at a boutique shop and ultimately ordered it from
Amazon
I couldn't wait for my niece to receive all of her Auntie's favorite newborn things!!!