I'm sure there are some last minute gift giving scramblers out there, so I wanted to share my quick, affordable and totally adorable holiday gifts I gave to some of my staff members this week.
The problem with gift giving is that when you're trying to stick to a low budget, you run out of the "obvious" gifts quickly. I have already given them the $1 Starbucks reusable cup
and the initial Anthropologie cup
So I had to come up with something new. And I quickly came up with the idea or warm and fuzzy socks for my female co-workers. I found some good prices at Nordstrom, for about $8 a pair, but because I was out of time to rely on shipping, I went to Target. Where I found pink and red snowflake socks, for $3. They were perfect-winter themed, and super plush.
So socks were the main gift, but what would I give to hold the socks? I knew I could find a cute trinket holder at Target too, but was worried about the price. I had to run an errand to Micheals where I came across these remkins that were on sale for $1.19! I knew it was perfect because it was the right size, holiday themed, and something that could be used anywhere in the house.
Then when I was shopping at my local grocery store, I found these limited holiday edition white chocolate peppermint Lindt truffles that came with two truffles per mini package. It was the perfect detail to my gift-everyone wants chocolate, but no female wants more than a reasonable serving.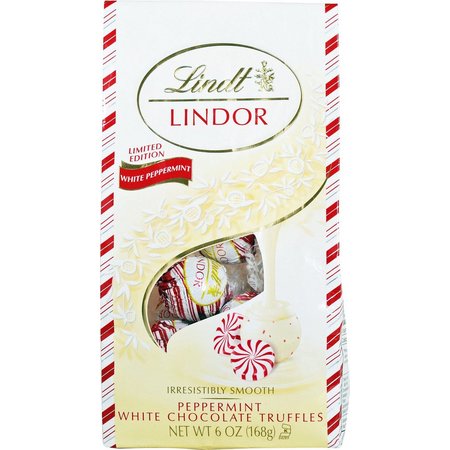 I had bought some shrink wrap for a cookie order, so I decided I would try to wrap my gifts that way. I watched some tutorials and gave it my first attempt.
It didn't come out perfect, but it made all the difference in schelping these gifts to work. You don't have to worry the contents will spill out, so you can carry it much easier and without worry!
I actually used my embossing tool to shrink the wrap, since my hair dryer is broken and it did the trick. You can learn more about embossing
here
, but I'm warning you, it will become an addiction.
For my male co-worker gifts I had seen
this
incredible idea on my friend's blog
Beckham + Belle
and knew I wanted to copy it. I found slate coasters at Michales for $2.99, but if all else fails, Amazon has them for about $10 for 4. She used a
silhouette
machine to make her templates and at fist I was thinking of tracing the templace onto contact paper to make my own stencil, but I realized I could use my machine that I use to trace onto cookies.
I was pretty nervous about being able to trace with enough perfection that it would look legible, but they came out amazing!
I don't have a picture of the final product, but it was perfection.
And of course, some winter cookie sets I did
Happy Holidays